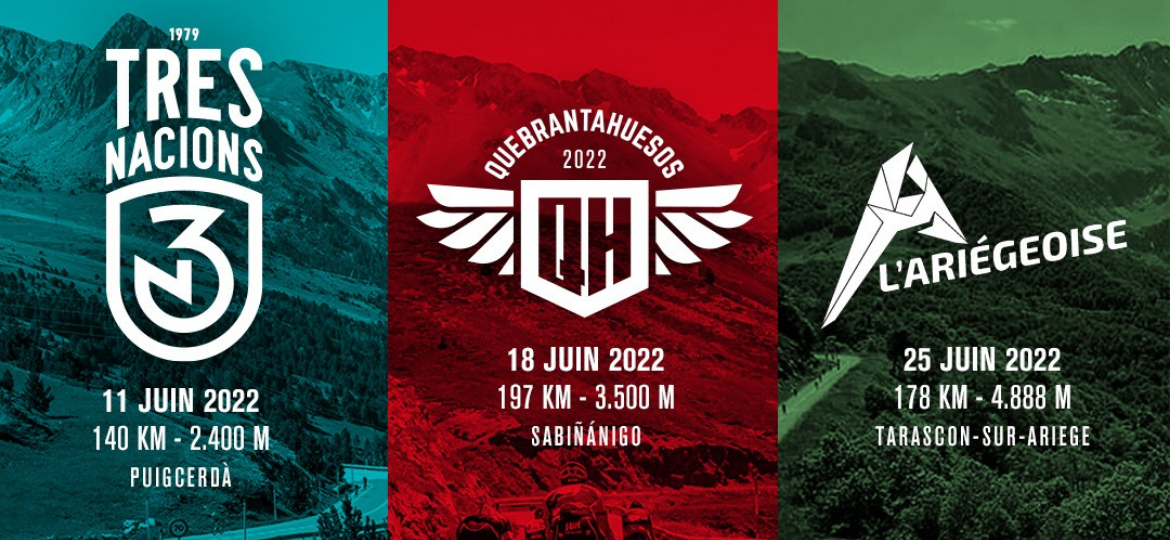 Hungry for a unique cycling challenge in the world? Pyrenees No Limits is the perfect defy for all those who want to test their abilities in three weekends to remember in the Pyrenees.
Pyrenees No Limits starts on June 11 with the 3 Nacions by AQUAdrink, 140 kilometers and 2,400 meters of accumulated altitude difference that start in Puigcerdà to visit Catalan, Andorran and French lands; the second appointment, on June 18, is our esteemed Marcha Cicloturista Ibercaja Quebrantahuesos by TotalEnergies, with its 200km and 3. 500m of accumulated altitude difference that will demand you to crown its four mythical passes in the Aragonese and French Pyrenees; finally, L'Ariegeoise, on June 25, a highly demanding pass through emblematic points of the Tour de France.
You can register now until May 31, but be careful: places are limited! You will have access to the 3 races, without draws, and in addition, you ensure your place in the Quebrantahuesos 2023 if you participate in the cyclotourist trident.
Do not hesitate and accept the challenge Pyrenees No Limits!