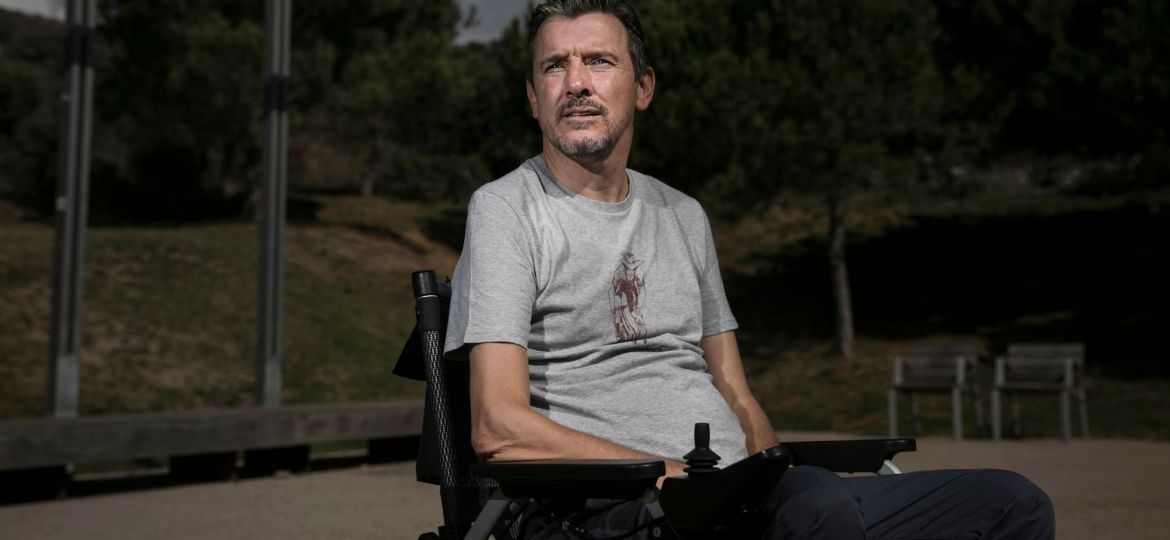 Juan Carlos Unzué will be the honoree of the 31st  Marcha Cicloturista Ibercaja Quebrantahuesos by TotalEnergies. The former footballer will receive the recognition from the Quebrantahuesos family and will be officiating the starting of the march.
Unzué's fondness for biking is well known, having been a usual face in route cycling events and other cycling activities. This has also been the case with the Quebrantahuesos: Unzué took part of the Gran Fondo in five occasions (2006, 2007, 2008, 2009 and 2011) recording 06:23 as his best time.
The Marcha Cicloturista Ibercaja Quebrantahuesos by TotalEnergies is proud to count with the presence of such an exemplar and inspirational sportsman and person as Unzué and will make a donation to AraELA the ELA association at Aragón.
"Unzué is an indelible part of the Quebrantahuesos not only because of his participation, but also for his personality. His will and determinations move us and is a true honor to have him as our honoree", explains Fernando Escartín, president of Club Ciclista Edelweiss, founder entity of the Quebrantahuesos.