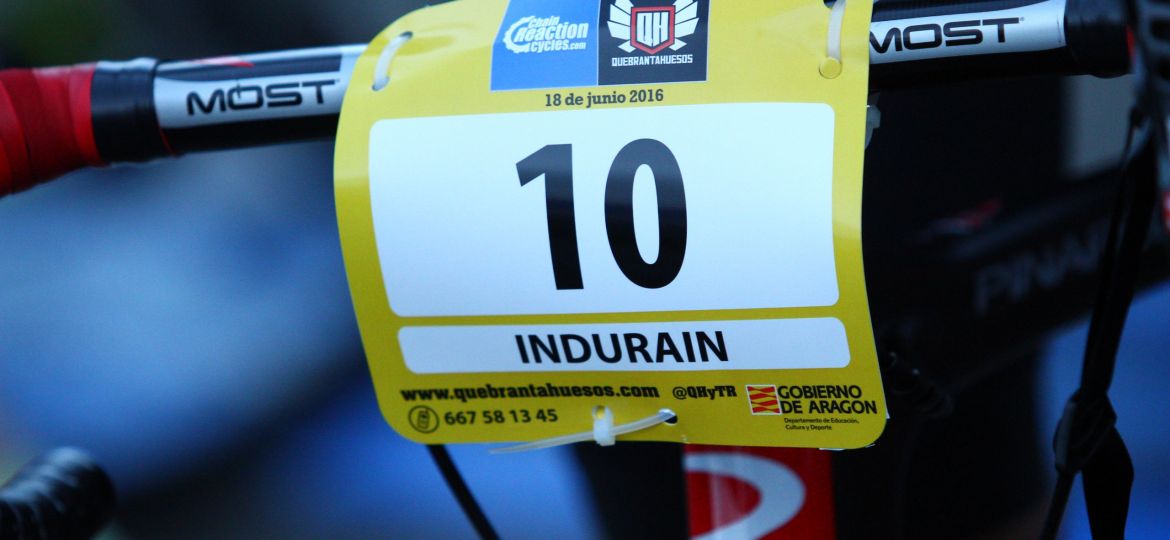 The Marcha Cicloturista Ibercaja Quebrantahuesos by TotalEnergies is here and, with it, the numbers have been assigned. You can now check your number for Quebrantahuesos and Treparriscos 2022. During the following days, the instructions will be sent in order to guarantee the perfect follow up to the process.
On Friday, June 17, 2022 from 10:00 p.m. to 9:00 p.m. and the same day of the event from 5:30 a.m. and up to one hour before the departure of QH (6:15 a.m.), every participant will be able to collect its number. In parallel, on Friday, June 17, 2022 from 10:00 p.m. to 9:00 p.m., and Saturday, June 18, 2022 from 10:00 a.m. to 7:00 p.m. or until the arrival of the last participant, the Expo Zone will be open to visits.
Like every year, the participants that will not be able to collect their bib number on Friday will have the option to authorize a third person to come around and take it for him.
What will the participants have to bring at the moment of picking the bib number up?
– DNI / NIE / Original passport
– Official UCI Competition  or route cycling Licence, or having contracter the day licence throught the event's organisation.
– Medical certified [Only for QH]