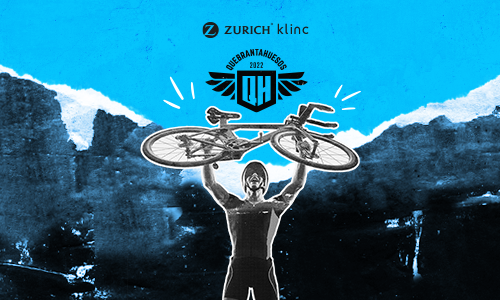 Are you ready to experience this unique moment in the Quebrantahuesos 2022?
Make sure you get your free picture to relive this event whenever you want!
Zurich Klinc, leading insurer for your personal mobility and bicycles will be locked and loaded at the fair, ready to show you how we intend to protect cyclists like yourself.
Stop by the stand, have a chat and take a physical photo (yes, that's still a thing!) with your loved ones to mint this memory forever.
There's more? Obviously! Be prepared to immerse yourself in Zurich Klinc's virtual reality experience.
We are counting down the minutes! See you soon!