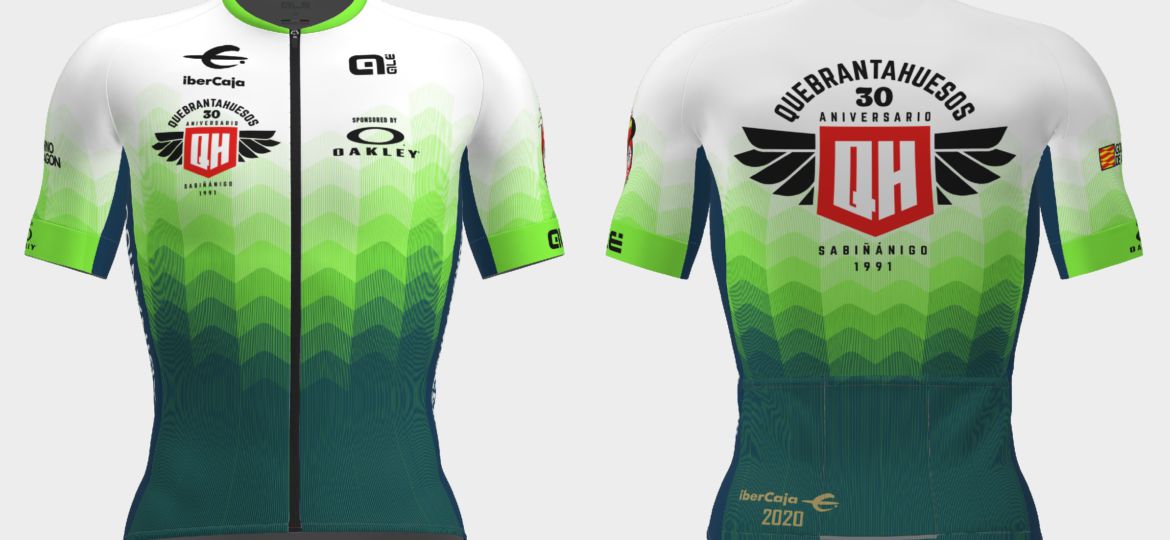 Three great options for a single date. After the votes of the participants registered for the Ibercaja Quebrantahuesos presented by Oakley 2020 and the Treparriscos, the winning jersey was this design, a green piece with the new Quebrantahuesos logo on the chest and also on the back , where the 30th anniversary shines to commemorate a very special edition.
This design has been chosen by 41.18% of the 3,159 votes received, clearly more than the other two proposals (33.18% the red jersey and 25.64% the blue option).
The participants of the Quebrantahuesos Gran Fondo and the Treparriscos Medio Fondo 2020 will receive this jersey at the time of their bib collection, thanks to Alé Cycling, the brand that will produce this garment.