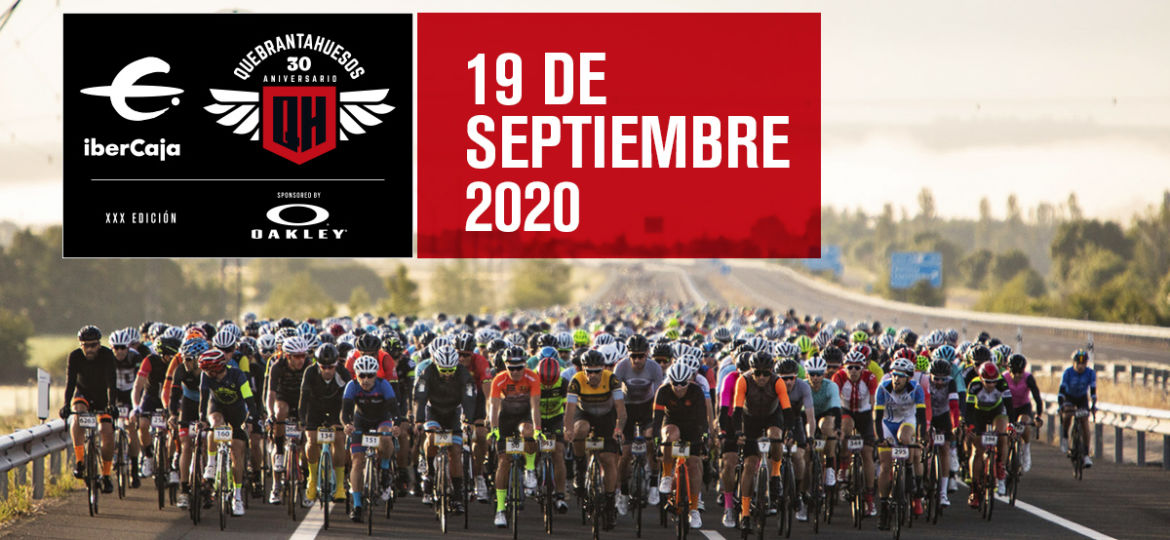 After carefully analyzing the global scenario driven by the COVID-19 emergence, la Marcha Cicloturista Ibercaja Quebrantahuesos presented by Oakley is postponed. It will take place on Saturday, September 19.
In front of this situation, the priority is to guarantee the security of the participants, volunteers, organizational team and the representatives from all the institutions taking part in the event. During the last several weeks, we have been in permanent contact with the due sanitary authorities, monitoring the various possibilities. Aiming to obtain the best result for every part, the best choice leads the Quebrantahuesos to meet us all in Sábiñanigo on September 19.
Organization's spokesmen have pointed that: "It is not an easy scenario for any of us, but we understant that it is the best choice in order to celebrate the event and guarantee the participants arrive in the optimum shape. The efforts to enjoy the 30th anniversary have been huge, but we keep the motivation to celebrate the best event in a very special year for all os us. We postpone the date because we want to experience this unique edition with those who live the Quebrantahuesos with illusion".
All the participants that have already formalized their inscription are listed as inscribred for the new date. For further details, please contact info@quebrantahuesos.com
La Marcha Cicloturista Ibercaja Quebrantahuesos presented by Oakley highlights the relevance of these moments: we all have to respect the official instructions in order to fight in this global struggle. The collective action emerges from the individual responsability; the awareness is fundamental to keep on going. Let's stop together to remain stronger.