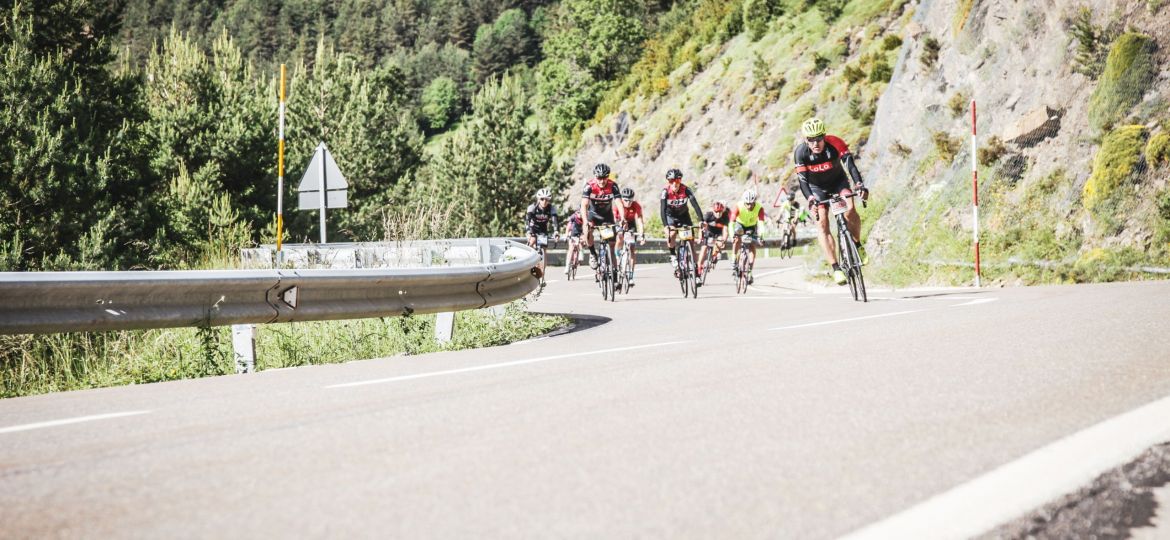 The Marcha Cicloturista Ibercaja Quebrantahuesos presented by Oakley will be held on Saturday, September 18, 2021, if there is no exceptional setback and / or negative evolution of COVID19. The organization, in permanent contact with the local, regional, national and French authorities, has the green light to start the settings of a long awaited.
The current international health scenario forces us to rethink the format of the Quebrantahuesos for this edition in order to guarantee the safety of participants and organization. The first change is the reduction in capacity: there will be 6,500 participants in the Quebrantahuesos and 2,000 in the Treparriscos.
The agreed volume of participants will allow us to maintain the original route, adapting the times and cuts. During the next few weeks, the new regulations will be published with the new cut-off points, departure and collection times.
For the days of the event, the organization has prepared a series of sanitary measures collected in a specific protocol, which will ensure the overall integrity of all the parties involved in the weekend.
What if I can't finally make it? All those who wish it, will have from June 30 at 10:00 a.m. to July 2 at 10:00 a.m. to postpone their participation to 2022. On June 30, we will post the following steps in our official website and social media profiles, and an email with the same information will be sent to all the interested. In case of not receiving a reply within the stipulated period, it will be understood that the participant wants to keep the registration until September 2021 and there will not be any room for further modifications.
If I am not registered, will I be able to participate? To all the non-winners of the raffle held in January 2020 (only that group of people), will recibe an emailan email with a unique code will be sent to enable an open registration process. The registration period will open on July 6 at 10:00 a.m. and until July 12 at 10:00 a.m. or the end of stocks; All the non-winners will have the same options, granting the places in order of request.
Can I participate in the Treparriscos? All those who want to participate in the Treparriscos will be able to register without problems. Exceeded the established limit, the platform will close the registration automatically.
The organization, formed by the Edelweiss Cycling Club and Octagon Esedos, wants to thank all the participants, sponsors, collaborators, state security forces and all the Spanish and French authorities, for the understanding and trust placed in this project at all times.
For more information, the participant can contact directly through info@quebrantahuesos.com.