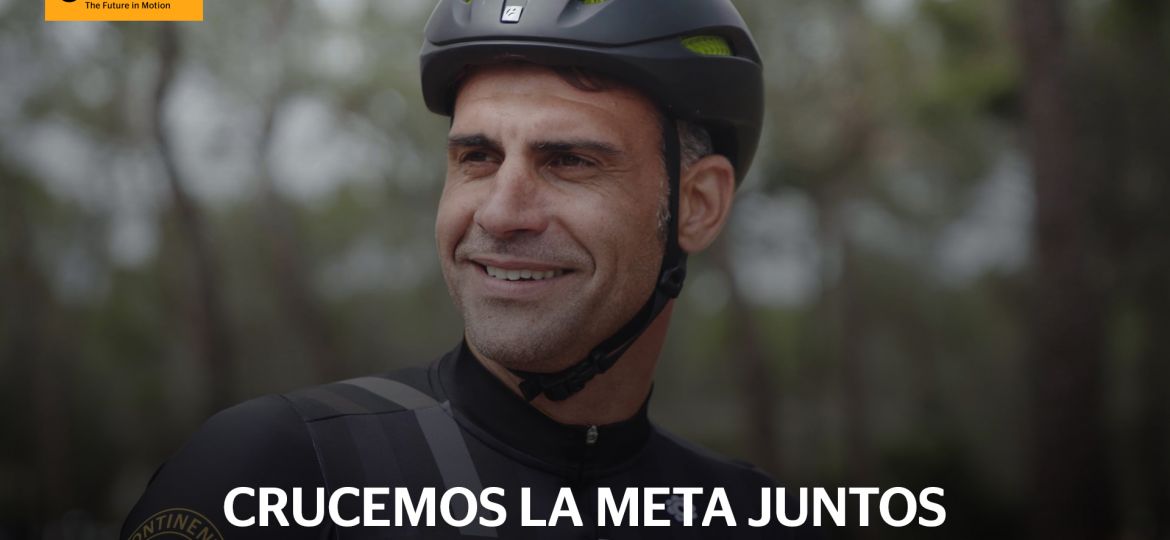 Do you like challenges? Then this is for you…
For the second consecutive year, Continental launches the casting to become part of the "Huellas con Historia" team and cross the finish line of the QH with the former professional cyclist Óscar Pereiro. In addition, this year will be attended by Roberto Leal, with whom you can enjoy a training session on two wheels.
A unique opportunity, where you will know your limits not only on the bike, but also on a personal level, where you can show everyone, especially to yourself, that there is nothing impossible in life, that there are no unattainable goals. This challenge is for brave people who want to overcome their limits, fighters, who when their body tells them that they can't go on, they keep going until they reach their goals.
Are you one of them? Tell us your story of overcoming your limits in the following link and you can live an unforgettable experience with Oscar Pereiro and Roberto Leal. https://bit.ly/3xfQv4P
Because continental's goal is for you to achieve yours.
Find out all about it at https://www.instagram.com/continental_esp/?hl=es !