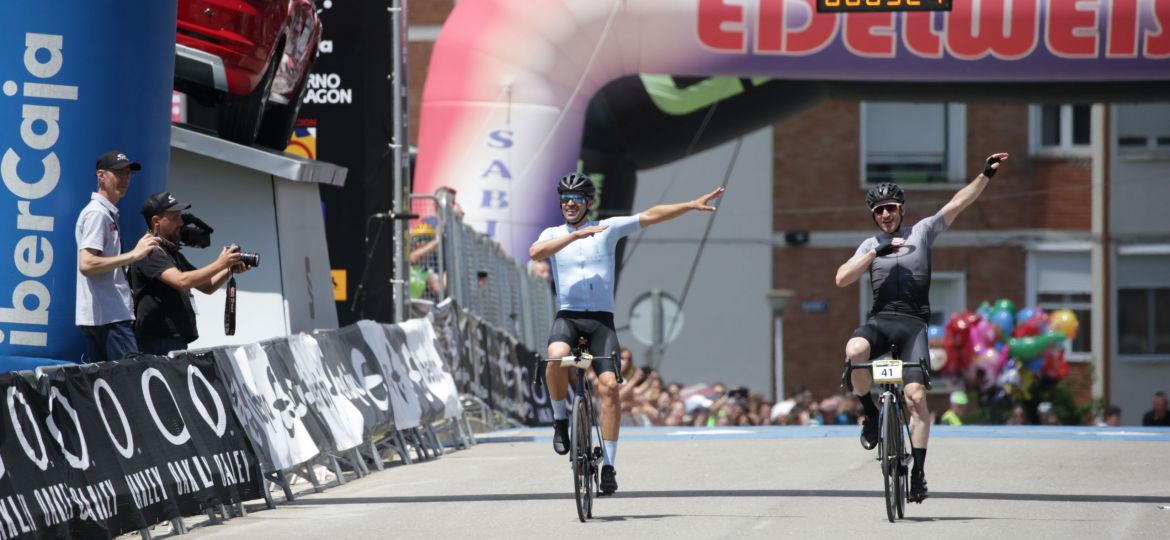 As of today, Tuesday, July 6, 2021, at 10:00 a.m., the reassigning processes for the 2021 Quebrantahuesos and Treparriscos 2021 are open. Through this, the organization will accommodate 1,500 new participants among the non-winners in the 2020 draw.
All those who were unlucky in the last draw of the Marcha Cicloturista Ibercaja Quebrantahuesos presented by Oakley, held in January 2020, will be able register for September's edition. How? Through the unique and limited code SEPTIEMBREQH21, which every contestant has received in its email: places will be assigned in order of request and the system itself will automatically close the registration once the 1,500 places are reached.
The process will be open until Monday, July 12 at 10:00 a.m. or until stocks last; the price of the registration is 75 euros, with an extra fee of 12 euros in case someone wants to hire the day license, and only the unfortunate of the 2020 draw will be able to use the code via the verification of personal data.
In the case of Treparriscos, the registration is publicly open using the code TREPARRISCOS21. With about 2,000 available places, the price is 65 euros with the possibility of hiring the license for 12 euros. The system will close the process automatically when the maximum number of registrants is reached.
The organization, in close collaboration with the main national and international authorities involved in the march, has drawn up a specific protocol for the health situation and has introduced changes in the regulations to ensure the best development of the event.