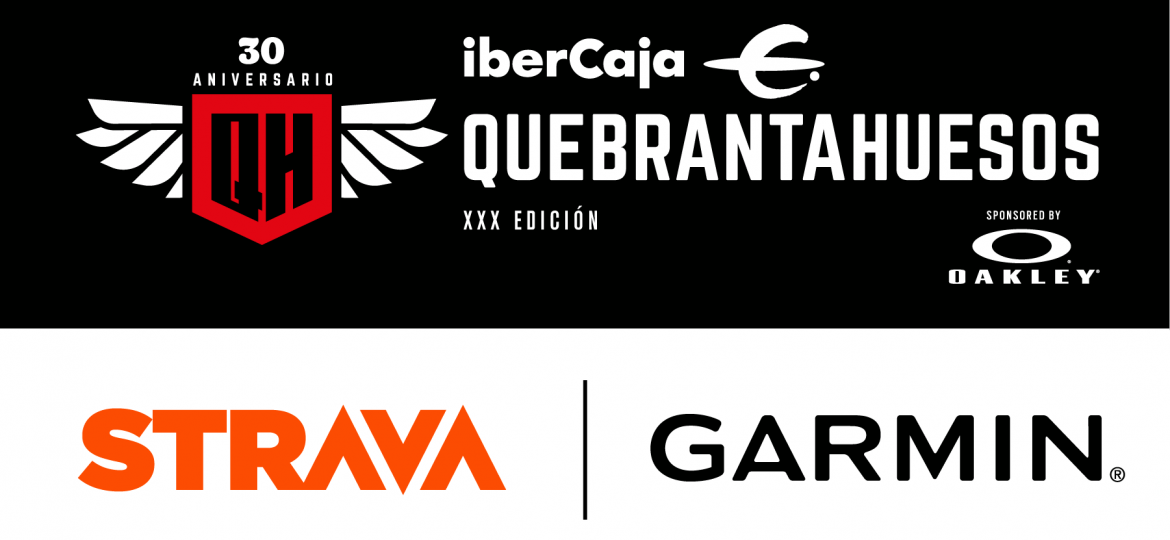 La Quebrantahuesos presents its first official community on Strava alongside with Garmin, the new official sponsor of the most important cycling tour in Spain. The virtual space is designed to keep the movement up throughout the year and will bring challenges, prizes and many shared dreams and kilometers.
The Strava Quebrantahuesos by Garmin club will start with a very special challenge that will kick off on Saturday June 20, the original date of La Quebrantahuesos 2020. The initiative will encourage all cycling fans to ride in a unique fashion: a good way to remain united from the distance in a special weekend for everyone.
In order to know what conditions and incentives the challenge will have, we must pay much attention to La Quebrantahuesos official social networks profiles and its official website. Many news are yet to come!
Inscription link: https://www.strava.com/clubs/quebrantahuesos 
The community will count with the participation and leadership of Miguel Ángel Sáez, Bike Training expert, who will energize the group with periodic initiatives and will provide added value that every member will be able to enjoy and share.