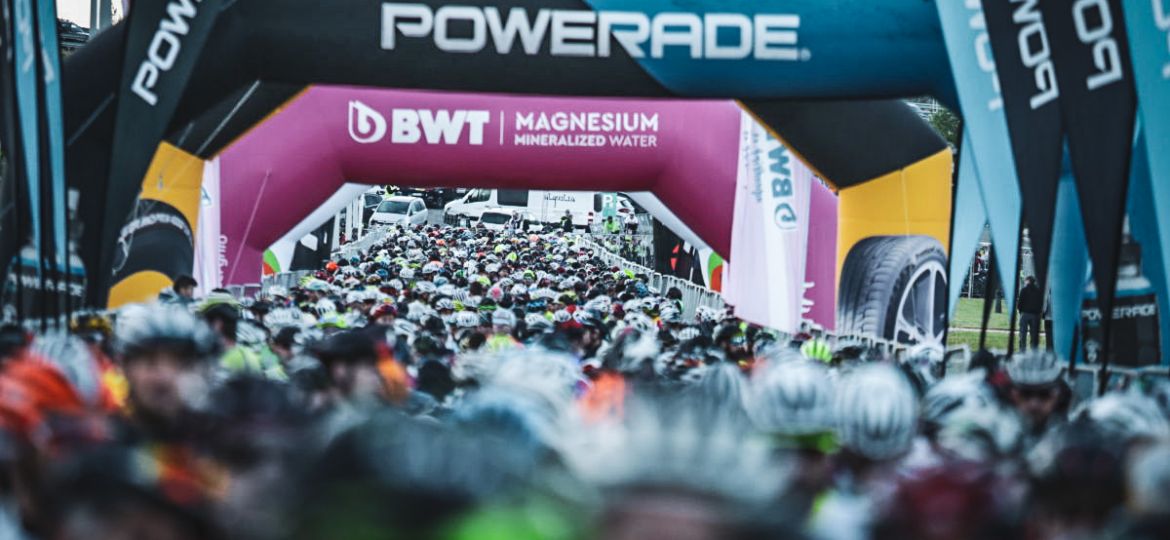 The Marcha Cicloturista Ibercaja Quebrantahuesos sponsored by Oakley returns to celebrate its long-awaited XXX edition on Saturday, September 18 in Sabiñánigo. After holding a digital edition with a special program in June 2020, the leading cyclist route returns to its original route, preserving all its essence and tradition, but with the necessary measures and protocols to guarantee the safety of all parties involved.
All participants, organization and media must be responsible with the possible symptoms and attend the appointment with guarantees. In addition to this, safety distances must always be respected, mask worn in closed common spaces and crowded spaces such as the Expo Zone.
What should I keep in mind if I am going to do the Quebrantahuesos?
In case of participating in the Gran Fondo, you must present the vaccination certificate with the complete schedule approved by the EU. In case of not being able to have it, participants must go to the medical services tent to carry out an antigen test on site at a cost of € 10. The covid certificate or the negative test are mandatory to collect the number; a certificate of recovery from illness will not be valid.
What should I keep in mind if I am going to do the Treparriscos?
In this case, as the participant will not be crossing the border with France, it is not necessary to provide a certificate or proof of antigens. However, we insist on the need to comply with the current legal framework and be extremely cautious for the proper development of the March.
What should I take into account if I am going to attend as an accredited media?
If you have accredited yourself as media through the official form, you should consider if you have the need to continue the march to French lands. In case of having to cross the border, it will be necessary to present the COVID certificate approved by the EU and carry out the antigen test at the medical point; in case of not having the need to cross the border, only the in-situ antigen test will be required. The test will be carried out free of charge in those cases in which the interested has registered through the official media form.