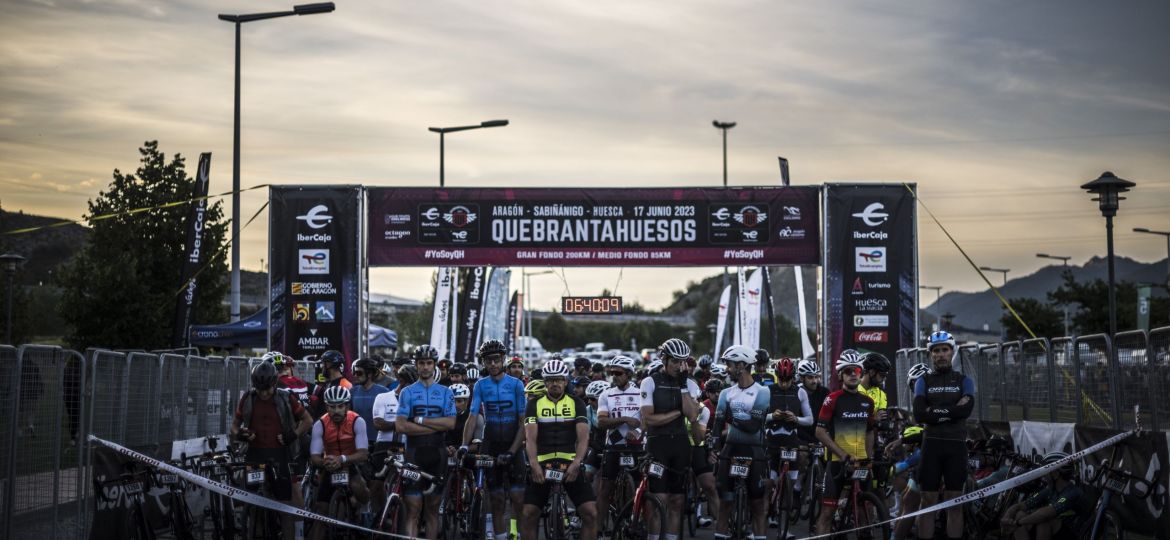 The 33rd edition of the Quebrantahuesos has an official date: Saturday June 22, 2024. After the success of the last March in which we met again to enjoy the true QH spirit, we can mark the fourth Saturday of June 2024 in red on our calendar to meet again in Sabiñánigo.
When can you sign up for it? Very soon. In the coming weeks we will communicate the deadlines and procedures, step by step, to register for the draw for places; in addition, you will also have all the information regarding the PRO and Premium Training Packs, which grant a direct spot.
Do you think you can be part of a group with a direct place? In 2024, these will be:
Participants with 15 or more completed editions in the Quebrantahuesos Gran Fondo.
Those who registered and completed the three marches of the Pyrenees No Limits 2023 challenge (3 Nacions, Quebrantahuesos and L'Ariégeosie).
Participants of Madrid 7 Picos 2023, in its modality 7 Picos and 4 Picos.
Participants who suffered an accident during the 2023 edition and were taken to the hospital by the medical services of the organization.
In the following weeks, we will announce the date of direct registration for these groups.
Let's start!