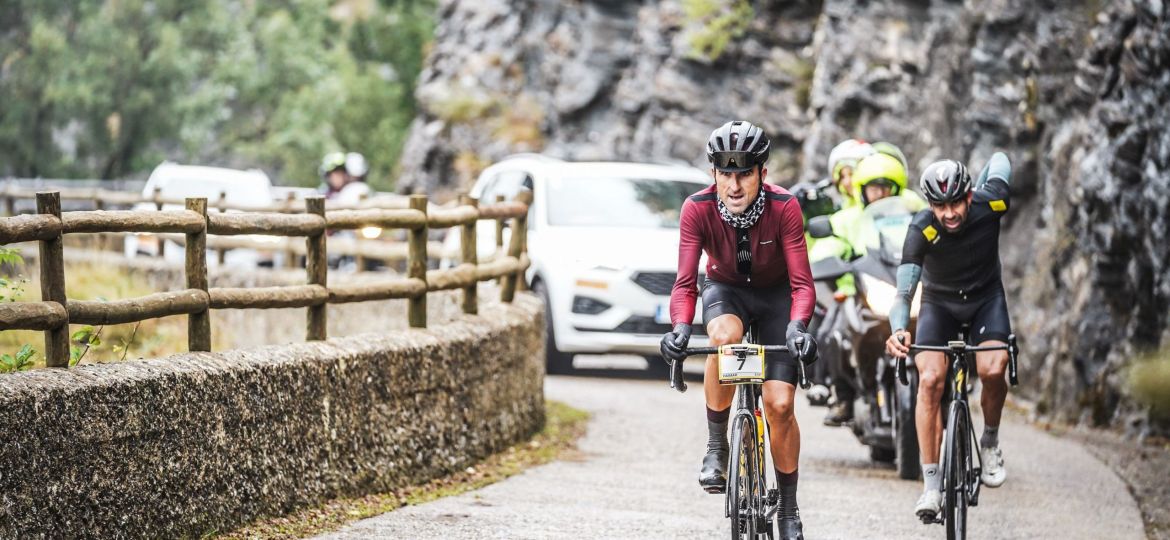 Here we start the road to the XXXI Marcha Cicloturista Ibercaja Quebrantahuesos sponsored by Oakley: everyone is now able to enter the official Quebrantahuesos and Treparriscos raffles in order to earn a spot at the 2022 edition. You have got until 12 January at 12h to make it effective.
The raffle will set the available bib numbers for the Quebrantahuesos Gran Fondo (6.000) and the Treparriscos Medio Fondo (2.500). Once the raffle is completed, all the lucky ones will be able to formalize the final inscription.
Which are those groups that do not need to go through the raffle?
Those who transferred their registration to QH 2022
Participants with 15 or more editions completed in the Quebrantahuesos Gran Fondo.
Those who contract Premium Packs or Training Packs.
QH365 Club members.
Those who have obtained a place through raffles of the organization or sponsors.
Those registered in the Pirineos No Limits Challenge 2022.