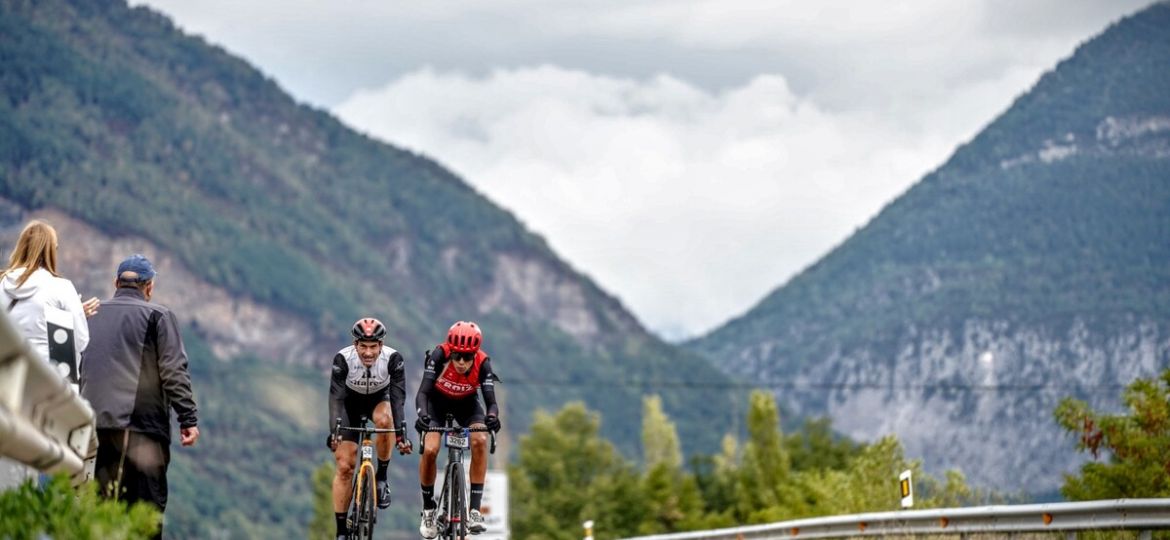 Right after meeting again in September for the 31st edition of Quebrantahuesos, we started all the preparations for the 2023 Marcha Cicloturista Ibercaja Quebrantahuesos by Total Energies. The desire to ride does not cease and we want to start warming up so that Saturday June 17, 2023 arrives with all the usual strength and enthusiasm.
To prepare the season and not missing any important moment, you will need to be aware of the next communications.
All those groups with a guaranteed spot without going through the draw will begin to receive the registration keys for the 2023 edition from Monday, November 28 and will have until Monday, December 12 at 13:00h (Spanish peninsular time).
These are the groups with a direct place that will receive the registration code for QH 2023:
Participants with 15 or more editions completed in the Quebrantahuesos Gran Fondo.
Participants who, during the 2022 registration, were not lucky in the draw for places in the Quebrantahuesos Gran Fondo and signed up for the Treparriscos Medio Fondo through the promotion "INVITACIONMF".
Participants who after the postponement of QH 2022 in June, kept their place for the date of September 24, 2022.
Those who registered and completed the three marches of the Pyrenees No Limits 2022 challenge (3 Nacions, Quebrantahuesos and L'Ariégeosie).
Participants of Madrid 7 Picos 2022 in its 2-stage modality (7 Picos).
Participants who suffered an accident during the 2022 edition and were taken to the hospital by the medical services of the organization.
Those cyclists who, with the postponement from June to September 2022, have already chosen the option to transfer the registration for the QH or TR 2023, will not have to register again. Their registration is already processed correctly, so they are already part of the list of registered riders of the 32nd Marcha Cicloturista Ibercaja Quebrantahuesos by TotalEnergies.
The cyclists who wish to register for the raffle, Premium Pack or Training Pack, please pay attention to the next communications. We will inform you about the next steps very soon.
Let's get started!