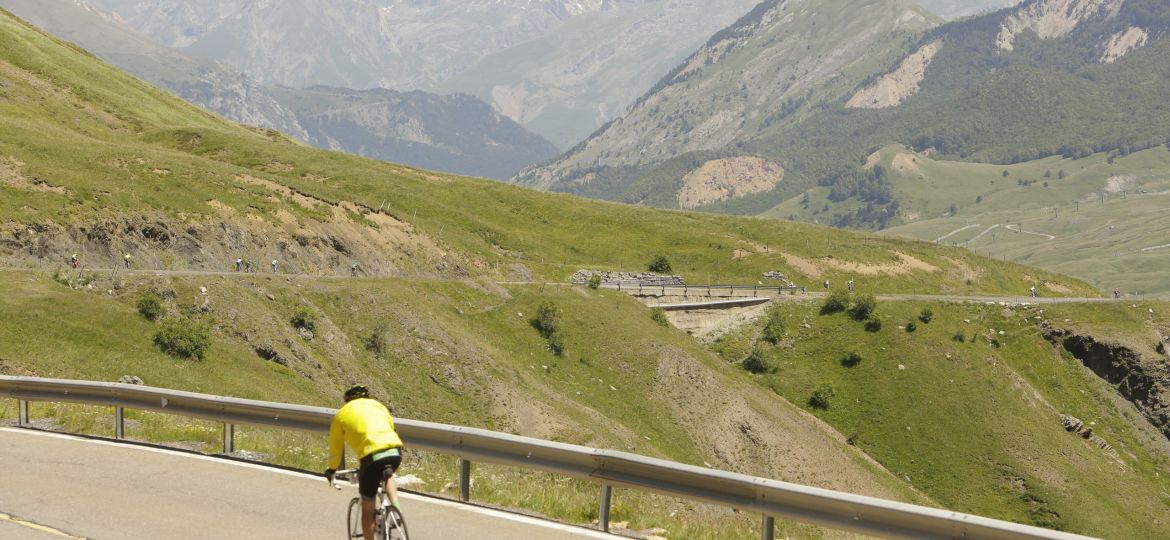 The organization of the Marcha Cicloturista Ibercaja Quebrantahuesos by TotalEnergies, in direct contact with the main authorities and in coordination with all parties involved, has decided to celebrate the 2022 edition of the Quebrantahuesos Gran Fondo and Treparriscos Medio Fondo on Saturday, September 24, with the traditional Expo Zone on Friday, September 23.
Being aware of the different resulting scenarios from the postponement, a series of mechanisms have been activated for the convenience of all the registered participants, who may opt for one of the following options:
Option 1: Took part of the Quebrantahuesos 2022 and secure a spot in 2023. The 2023 entry price will still have to be paid, but without going through the draw and in a guaranteed way. In addition, a 40% discount voucher for Madrid 7 picos will be granted.
Option 2: Change the registration for a registration to the Madrid 7 Picos (September 17-18). Possibility of running both days without extra cost. Option valid for the first 1.500 cyclists who take advantage of the option.
Option 3: To postpone the registration to 2023.
Option 4: Partial refund of the registration fee. All those who choose this option will receive the official maillot and the refund discounting the 25€ from the maillot. The temporal license and the photo packs will also be refunded.
Option 5: Total refund of the registration fee. The temporal license and the photo packs will also be refunded.
In the case of those registered who do not express their will before the deadline date, Monday, July 18th at 12pm (Spanish time)  the organization will opt for keep their registration for the 2022 Quebrantahuesos or Treparriscos, guaranteeing the option to take part of the 2023 edition without going through the raffle process.
In the coming days, registrants will receive an email with instructions, information and a link to the official registration management platform.
Choose your desired option through this link.
For more information, please consult the postponement protocol.